1. MongoDB
MongoDB database is an open-source NoSQL , specialized in documents.
Applications:
- Archiving events;
- Applications that are forced to store files with a large volume of data: server logs, stock market data, media, social networks;
- Content Management specialized on documents (JSON);
- E-commerce: Many websites use MongoDB as a tool for implementing e-commerce;
- Applications that require storing, processing and data management of websites;
- Applications of generation of statistics and analyzes in real time.
The leading companies that use MongoDB:
MTV Networks, Craigslist, Wordnik, diaspora, Disney Interactive Media Group, Shutterfly, foursquare, bit.ly, The New York Times, SourceForge, Business Insider, Etsy, CERN LHC, AppScale, Uber, The Guardian.
2. Mandrill
Mandrill is generated by MailChimp API, secure and measurable, dedicated to reception and transmission of e-mails from sites and applications. It is ideal for sending database of emails to targeted customers for e-commerce and sending personalized messages to client business.
Utility:
- Facilitates database management with email servers dedicated to these services;
- Because of his notoriety there is little chance that mail with the websites they use to be perceived as spamming;
- Can be easily integrated on any platform via an API generated by MailChimp;
3. Bootstrap
Bootstrap is an open-source framework dedicated to design implementation in HTML / CSS and Javascript, that gained huge popularity among web developers because of the flexibility that characterizes it.
Benefits for developers:
- Bootstrap design elements are predefined, save time in the process of implementation;
- Include a set of classes for mobile devices;
- With just some basic knowledge of HTML / CSS you can do a nice design in Bootstrap;
- It is an open-source platform that gathered an impressive series of resources and free themes;
4. NGINX
Nginx HTTP is a high performance, open source server. It can be used as a reverse proxy server type for protocols like HTTP, HTTPS, SMTP, POP3 or IMAP.
Characteristics:
- Performance;
- Stability;
- Varied functionalities and resources;
- Low resource and memory consumption;
5. Font Awesome
Font Awesome is the second most used fonts and icons toolkit by Google Fonts, based on CSS and LESS and dedicated primarily to integration with Bootstrap.
Why use Font Awesome:
- Huge variety of fonts and icons;
- Integration with Twitter Bootstrap;
6. Memcached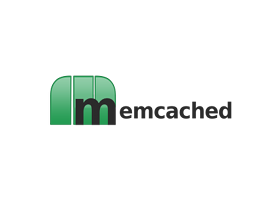 Memcached is an alternative solution for PHP Cache targeting to improve loading speed, using minimal resources and RAM.
Benefits:
- Provides an open and flexible framework for information storage and optimizing PHP intermediate code PHP;
- Is open source;
- Visibly increased performance;
7. Aptana Studio
Aptana Studio is a web application development and integration. Based on Eclipse, this system supports JavaScript, HTML, DOM and CSS along with features like notifications for errors and warnings or integrated documentation. Additional plugins allow Aptana Studio to be compatible with Ruby on Rails, PHP, Python, Perl, Adobe Air, Apple Iphone and Nokia WRT. Runs optimally on the following operating systems:
- Windows;
- Mac OS X;
- Linux;
8. Robomongo
Robomongo platform is an open source MongoDB's dedicated management tool. Incorporates the same Java Script programming language that lies at the MongoDB.
Characteristics:
- Multiple Tabs - You can open as many tabs simultaneously to a single MongoDB database .
- Auto-completion - Robomongo enable autocomplete function for all objects found in Java Script, like databases, collections or documents.
9. Notepad++
Notepad ++ is a free editor for modifying the source code that supports many programming languages.
Based on a specific strong editing component , Scintilla, Notepad ++ is designed in C ++ and uses the WIN 32 API and STL which ensures a higher execution speed and processing.
​
10. Geany
Geany is a text editor of code that is based on GTK + toolkit with the basic functionality of a system integration and development (IDE).
Characteristics:
- Syntax highlight;
- Autocomplete names and symbols;
- Automatic closing of XML and HTML tags;
- Supports different types of files: C, Java, PHP, HTML, Python, Pearl, Pascal, etc.
11. Navicat
Navicat is a set of software development and database products. They are compatible with:
- MySQL, MariaDB, SQLite, PostgreSQL, and Microsoft SQL Server.
It owns a graphical user-friendly interface and supports multiple database connections with the main purpose to cover a huge variety of requirements, from server administrators and programmers to companies specializing in the field.
12. mRemoteNG
mRemoteNG is an open-source software manager type multi-protocol connections. Allows viewing of all connections at a time through a simple interface.
mRemoteNG supports the following protocols:
- RDP (Remote Desktop / Terminal Server)
- VNC (Virtual Network Computing)
- ICA (Citrix Independent Computing Architecture)
- SSH (Secure Shell)
- Telnet (Telecommunication Network)
- HTTP / HTTPS (Hypertext Transfer Protocol)
- rlogin
- Raw Socket Connections
13. Filezilla
FileZilla is an open-source FTP Client wich supports FTP, SFTP and FTPS and is available on:
- Windows, Linux, Mac OS X;
Utility:
- Import / export files;
- Download / upload files;
- Transfer folders / files